The Guide to Behavioral Health Assessment Software: Improving Assessments and Patient Outcomes
Millions of people in the United States are affected by mental illness. According to the National Alliance on Mental Illness, one in five U.S. adults experienced behavioral illness in 2020. According to Kaiser Family Foundation, mental illness worsened during the pandemic with 39.3% of adults reporting symptoms of anxiety and depression in February 2021 and 32.3% reporting symptoms in February 2023.
As a tool for diagnosing and helping treat patients, behavioral health assessments are foundational in the world of mental health care. These screening tools and questionnaires provide insight into the way a patient feels, behaves and thinks. As a result, they provide a pathway for clinicians to more accurately diagnose and treat patients who are struggling.
Assessments based on a question-and-answer format might seem subjective. But today's mental health screening tools are equipped to translate subjective patient information into objective data. What's more, clinicians are increasingly turning away from the pen-and-paper assessment model. Instead, they are implementing behavioral health assessment software to screen patients. These digitized tools improve clinicians' ability to diagnose, treat and monitor their patients.
Read on to learn why behavioral health assessments are so important and how behavioral health assessment software can improve clinician decision making and ultimately patient outcomes.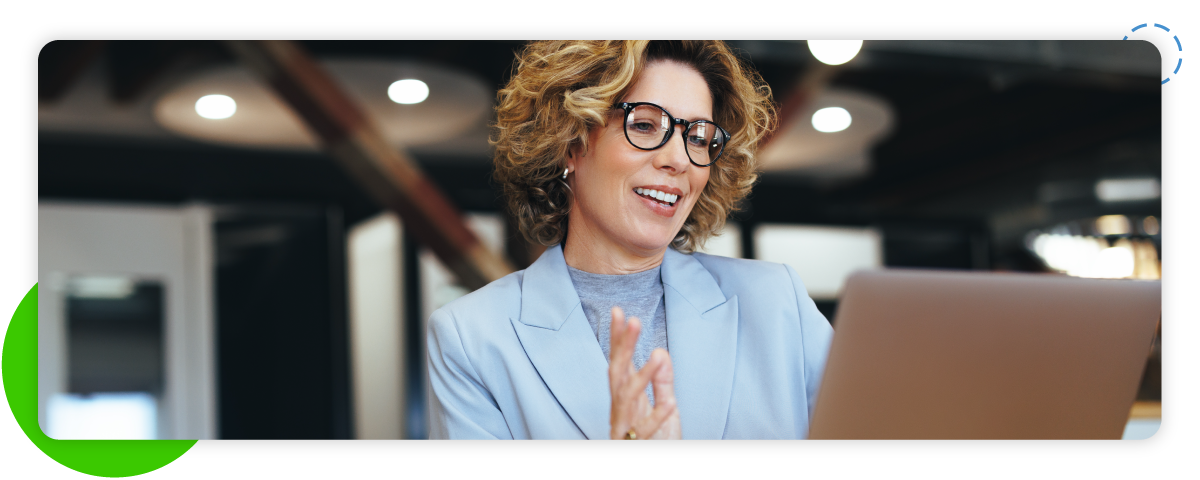 Chapter 1:
Understanding Behavioral Health Assessments
Whether a primary care doctor or a behavioral health specialist, practitioners may conduct a comprehensive mental health assessment, sometimes referred to as a behavioral health assessment or behavioral health clinical assessment. These assessments can help identify behavioral health problems and determine the most effective methods for addressing them.
Such mental and behavioral health assessments give doctors a more comprehensive picture of the way a patient thinks, feels, reasons and remembers. These tools are used to help providers:
diagnose behavioral health conditions;

evaluate cognitive disorders;

identify developmental problems;

differentiate between behavioral and physical health problems; and

assess a person who is referred due to problems at school, work, home or another setting.
An initial behavioral health assessment may be followed by additional, more specific tests. The most recent version of the "Diagnostic and Statistical Manual of Mental Disorders (DSM Version 5)" lists more than 150 diagnoses.
Since some of these disorders may be challenging to diagnose, further assessments may be necessary to refine a diagnosis.
Components of a Behavioral Health Clinical Assessment
Most mental health assessments contain similar basic components, although the specifics may be changed depending on the individual being assessed, the clinician doing the assessment and the place where the assessment takes place.
Typically, a behavioral health assessment will consist of the following:
Interview

During an initial interview, patients will be asked about their symptoms and concerns, including questions about personal or family history, lifestyle and current thoughts, feelings and behaviors. The practitioner may also make note of a patient's physical appearance and behavior for clues to help explain the patient's symptoms.

Physical Exam

To help rule out physical causes, practitioners may order a physical exam. Additionally, a doctor may ask the patient about their general health history, including any medications or supplements taken and drug and alcohol use.

Lab Tests

Since some physical conditions can present similar symptoms as behavioral disorders, a doctor may recommend lab tests, such as blood or urine tests to rule out anemia, a vitamin deficiency or a thyroid disorder. If a doctor suspects nervous system issues, patients may undergo tests such as magnetic resonance imaging (MRI) or electroencephalogram (EEG).

Written Questionnaires

A doctor may ask a patient to complete a written mental health assessment questionnaire to assess specific problems, such as depression; how well a patient can think, reason, and remember; or how successfully the patient can perform daily living activities.
Behavioral health questionnaires are used in a variety of settings to screen patients for specific disorders, such as depression, anxiety, substance abuse and eating disorders. They are also used in other situations, such as the Medicare annual wellness visit.
In addition to being conducted by a primary care doctor or specialist, behavioral health questionnaires can be administered by a professional trained in psychological assessment tools and techniques, such as a psychiatrist, psychologist or social worker.
Below are some examples of commonly used behavioral health questionnaires:
Patient Health Questionnaire (PHQ9):

used to screen for symptoms of depression

General Anxiety Disorder 7 (GAD7):

used to screen for symptoms of anxiety

Columbia Suicide Severity Rating Scale (C-SSRS)

used to assess suicide risk

General Practitioner Assessment of Cognition (GPCOG):

used to screen for cognitive impairment in primary care settings

Vineland Adaptive Behavior Scales:

used for diagnosing and classifying disorders, such as autism spectrum disorder and developmental delays in children

Mini-International Neuropsychiatric Interview (M.I.N.I.):

structured interview to help diagnose the most common psychiatric disorders in adults and children
Screening for Depression with Behavioral Health Questionnaires
The U.S. Preventive Services Task Force (USPSTF) and American Academy of Family Physicians (AAFP) recommend that primary care physicians screen adolescents aged 12 to 18 years and all adults older than 18 years for depression. Note: In 2022, USPSTF recommended children and adolescents aged 8 to 18 years should be screened for anxiety.
For depression screening, PHQ9 and PHQ2 are the most common tools used. Consisting of just two questions as the name implies, the PHQ2 may rule out, but not definitively diagnose, depression. A positive result on the PHQ2 may be followed up with the nine-question PHQ9. PHQ9 was designed to screen for clinical depression, measure the severity of symptoms and assess a patient's response to treatment. It does so by asking patients how much they have been bothered by nine problems over the previous two weeks.
The PHQ9 is one of the most widely used tools for depression screening, both in conjunction with the PHQ2 and on its own. Furthermore, the PHQ9 can be used at regular intervals along the treatment continuum to determine the improvement or stability of symptoms.
As with any behavioral health questionnaire, the results from a PHQ9 are just one step in helping meet a patient's behavioral health needs. Positive results for depression on either PHQ require further evaluation by a care provider to confirm a depression diagnosis.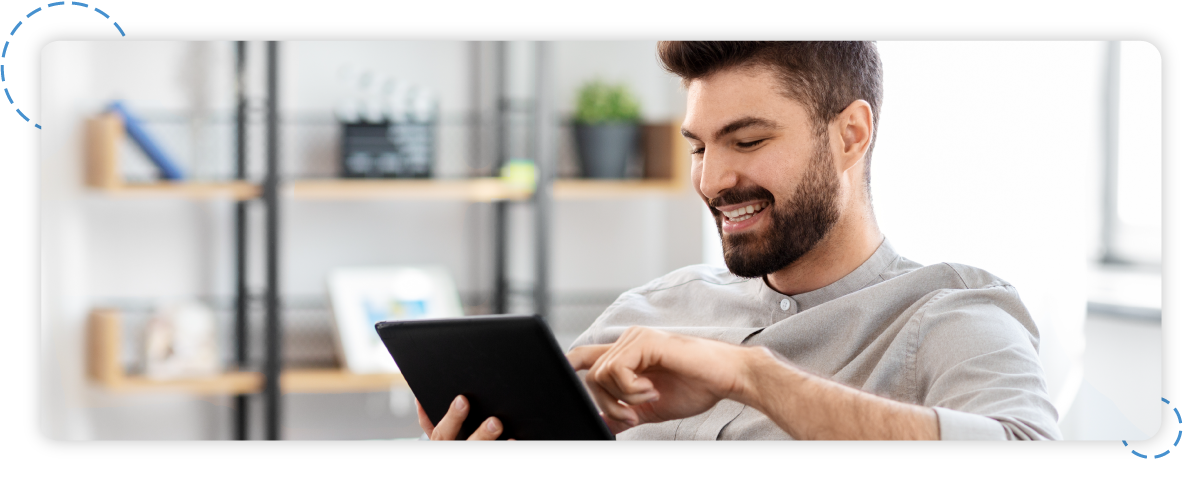 Chapter 2:
How Are Behavioral Health Assessments Used?
The National Alliance on Mental Illness (NAMI) reports that approximately 75% of lifetime mental health conditions begin by the age of 24. From the time symptoms appear until that individual is supported with appropriate interventions, the average gap in care is about 11 years.
When applied early and used correctly, mental health screening tools can play a critical role in limiting this care gap. Earlier identification of mental health disorders has been demonstrated to lessen long-term disability and lead to overall improved clinical outcomes.
Proper Use of Mental Health Assessment Tools Can Lead to Accurate Diagnoses
For patients who screen positive for a mental health disorder, a more structured diagnostic interview may be warranted. For this, there are clinician-administered exams such as the M.I.N.I. This is a clinically validated, structured diagnostic interview developed by psychiatrists for the purpose of diagnosing major depressive disorder (MDD) and six of its subtypes, as well as other DSM-5 conditions. Identifying these subtypes early in treatment is critical for helping practitioners determine a treatment approach. Translated into over 70 different languages, the M.I.N.I. is considered the most relied-upon diagnostic interview tool for depression in more than 100 countries.
Without mental health screening tools, patients may not be able to articulate the symptoms they are experiencing, especially adolescents. Medicaid programs have adopted the recommendations of the CDC and NAMI in requiring screening for mental health conditions in children. For adolescents, primary care and school settings provide an optimal opportunity to screen for depression. Failure to screen may lead to a delay in diagnosis and, ultimately, suboptimal timing of treatment.
Mental Health Screening Tools Can Save Lives
In 2020, the 12th leading cause of death for all ages in the U.S. was suicide (learn other eye-opening statistics about suicide here). Since suicidal ideations and attempts are a major factor in premature mortality, interventions on this matter are a public health imperative. One way to prioritize efforts toward suicide prevention is through screening tools and tracking scales such as the Sheehan – Suicidality Tracking Scale (S-STS).
The S-STS is a validated scale used in pediatric and adult populations. It consists of 14 core questions in addition to nine contingent questions regarding suicidality. The questions can be administered by the clinician, self-administered by the patient or a combination of the two. Tools like the S-STS are important because they give the clinician and patient a better way to monitor key features of suicidal behavior over time. Together with other screening tools, the S-STS serves an essential role in the management of patients with suicidality.
With any mental health disorder, it's important to translate subjective patient data into objective information that a clinician and patient can track together. Screening tools and tracking scales permit an enhanced level of objective data collection. After all, how can you improve what you don't measure?
As an example, let's look more closely at how the PHQ9, a common screener, functions as a critical screening tool.
As we've already discussed, the PHQ9 questions ask patients about how much they have been bothered by nine problems over the previous two weeks.
The problems covered by the PHQ9 questions include:
Little interest or pleasure in doing things

Feeling down, depressed or hopeless

Trouble falling or staying asleep, or sleeping too much

Feeling tired or having little energy

Poor appetite or overeating

Feeling bad about yourself — or that you are a failure or have let yourself or your family down

Trouble concentrating on things, such as reading the newspaper or watching television

Moving or speaking so slowly that other people could have noticed, or the opposite — being so fidgety or restless that you have been moving around a lot more than usual

Thoughts that you would be better off dead or hurting yourself in some way
The nine items in the PHQ9 are based on the nine diagnostic criteria for major depressive disorder in the DSM-IV (i.e., "Diagnostic and Statistical Manual of Mental Disorders, fourth edition") published by the American Psychiatric Association (APA) in 1994. Note: The APA has since published the DSM-V, which we've touched on earlier.
PHQ9 Scoring and PHQ9 Validity: How It Works
Now let's review how the answers provided to these nine items are scored. For their responses, patients can state "not at all," "several days," "more than half the days" or "nearly every day." Each of the nine items can be scored from 0 (for the response of "not at all") to 3 (for the response of "nearly every day"). Thus, patients can receive a minimum score of 0 and a maximum score of 27.
Here's one way providers are instructed on PHQ9 scoring interpretation:
For a score greater than or equal to 4, the diagnosis is "minimal depression," which suggests that the patient may not need depression treatment.

For a score between 5 and 9, the diagnosis is "mild depression."

For a score between 10 and 14, the diagnosis is "moderate depression."

For the range of 5 through 14, physicians are advised to apply clinical judgment about treatment, based on the patient's duration of symptoms and functional impairment.

For a score between 15 and 19, the diagnosis is "moderately severe depression."

A score between 20 and 27 receives a diagnosis of "severe depression."

A score higher than 14 warrants treatment for depression, such as antidepressants, psychotherapy and/or a combination of treatments.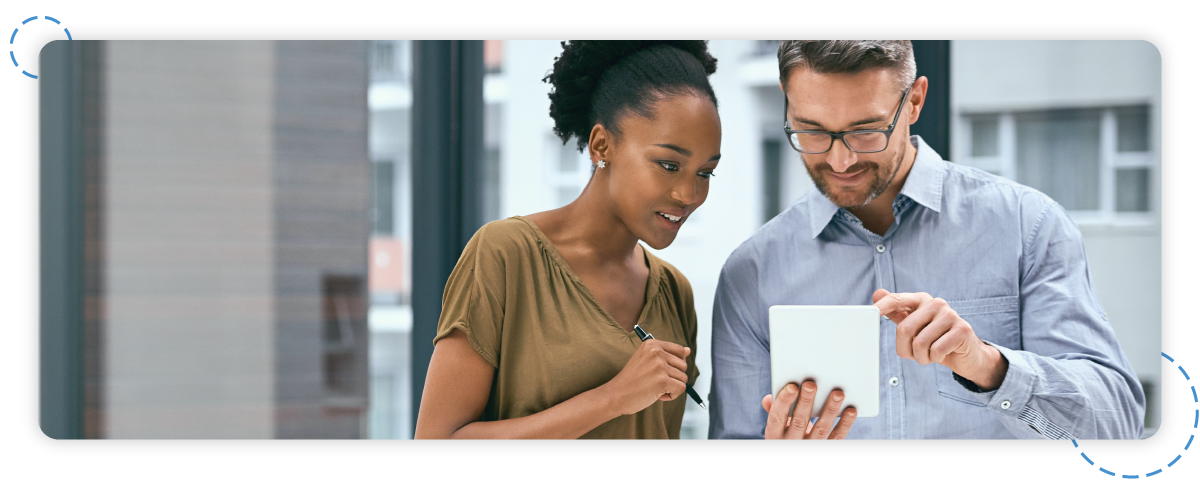 PHQ9 Limitations
Let's examine some of the problems associated with how providers may use the PHQ9 patient health questionnaire.
Patient health questionnaires like the PHQ9 are intended to provide guidance to providers as screening tools. But providers often rely on PHQ9 scoring to make a diagnosis without having a complete picture of the patient's condition.

Without considering corresponding comorbidities and disorders (e.g., anxiety, bipolar disease, depression with psychotic features), a provider may not be able to accurately diagnosis and prescribe the right medication and therapy.

The PHQ9 is specifically designed to identify one or more symptoms but only for depression. As a result, a practitioner may predetermine a potential diagnosis of depression. Such a diagnosis bias can take a patient down a wrong treatment path — one that may not be discovered until there is a serious patient harm event.

Since the PHQ9 is free and lacks copyright restrictions, many software developers have added it to their platforms. This has led many providers to routinely use the screening tool as part of their organization's software without understanding its limitations.
To understand the drawback of an assessment tool, it's necessary to examine how we approach evaluating these tools.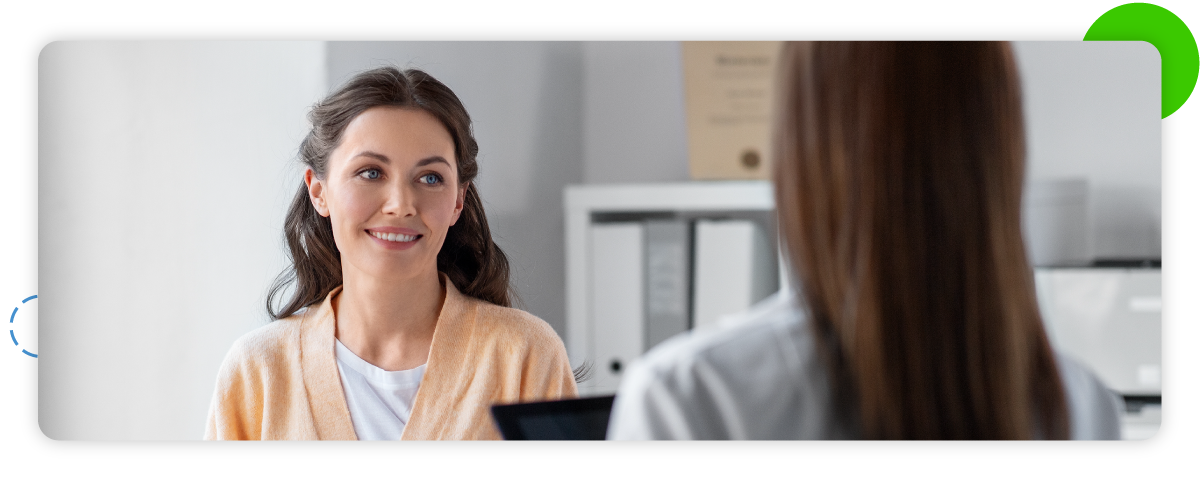 Chapter 3:
Why Are Behavioral Health Assessment Tools Essential?
As part of the wide range of behavioral health tools clinicians can choose from, there are many digital mental health assessment tools, including screeners, diagnostic interviews, severity measures and outcomes measures, that can help streamline and simplify the process of delivering mental health care. With digital tools, healthcare providers can electronically screen, interview, monitor and measure outcomes for the most diagnosed adult and pediatric DSM-5 mental health disorders.
When considering which mental health assessment tools to incorporate in their practice, clinicians should consider these important qualities:
Comprehensiveness

Does the tool provide a broad assessment of possible disorders?

Accuracy

Does the tool have a high accuracy in terms of diagnosis?

Speed

How long does it take to complete the assessment?

DSM-5 compliance

Is the tool DSM-5 compliant?

Reimbursable

Can clinicians bill for their time spent providing, reviewing, and discussing the assessment?

Independent and clinically validated

Have the tools been evaluated for efficacy and validity?
Clinicians and patients today benefit from the ease, access and accuracy of digital assessment tools, which are making it easier to collect and share patient-reported data and physician assessments.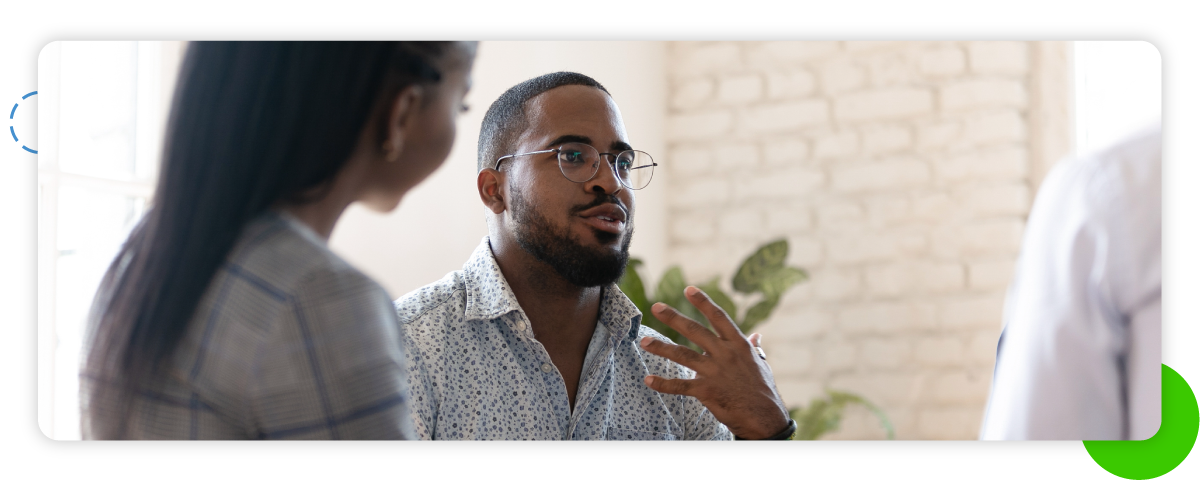 As a report from the American Behavioral Health Counselors Association notes, "Emerging research indicates that intervening early can interrupt the negative course of some behavioral illnesses and may, in some cases, lessen long-term disability. New understanding of brain science indicates that early identification and intervention can sharply improve outcomes and that longer periods of abnormal thoughts and behavior have cumulative effects and can limit capacity for recovery."
With that in mind, let's look at several reasons behavioral health assessment tools are so critical to both clinicians and patients.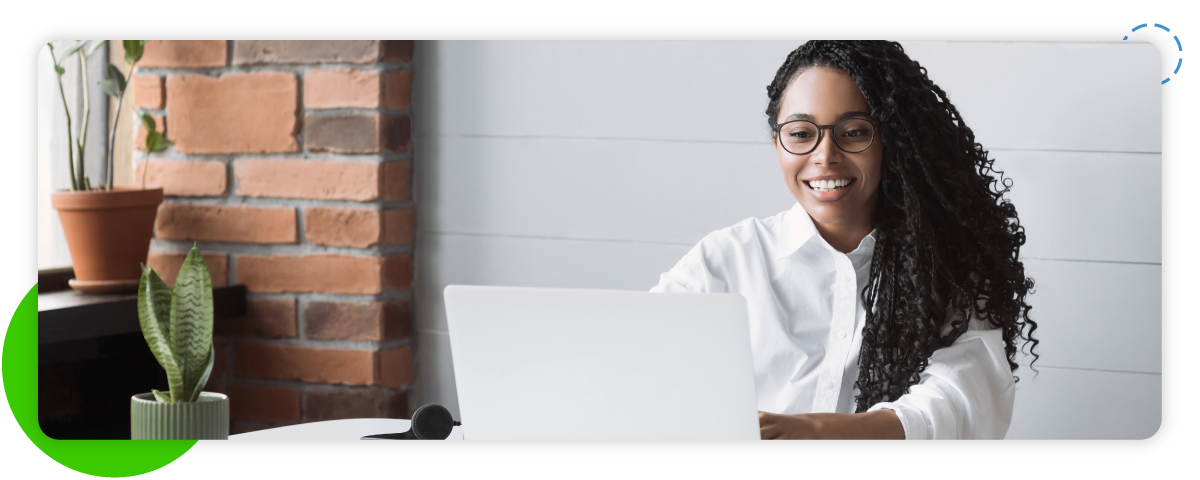 Chapter 4:
How Is Accuracy of Behavioral Health Assessments Determined?
The concept of "content validity" is unfamiliar to many test takers. It means that a test or assessment should measure what it's intended to measure and only that. Consumers of online tests may not know that assessment tools are not reliable unless they are clinically validated through peer-reviewed studies. The more reliable a test or assessment, the better it is at accurately detecting mental health issues and the less it produces false positives.
Even legitimate online mental health screening tools can be harmful if people use them as standalone self-diagnostic tools. Test takers don't have all the information they need to make an accurate mental health diagnosis, nor do they have guidance from a behavioral health professional in interpreting the results.
Advantages of Clinically Validated Online Mental Health Tests
Online mental health quizzes aren't a replacement for clinically validated, DSM-5 compliant tools provided under the guidance of a clinician. There are risks that come into play when consumers place more stock in online behavioral health quizzes than they should.
For example, there may be a lack of transparency around who is administering or developing the online mental health test. Jack Naglieri, PhD, who co-chaired the American Psychological Association's (APA) "Task Force for Psychological Testing on the Internet," points out that the internet is fertile ground for unethical testing because the people who create some of the tests lack the same professional obligations as APA members and other behavioral health professionals. "It's going to be very difficult to suggest that these people need to be aware of the ethical issue, for example, because they don't have to play by our rules," he says.
Even if the test is validated and administered properly, online test takers are typically anonymous. This is problematic as psychologists should know something about the people using their assessment tools so that the results aren't misused or misinterpreted.
According to the APA, in addition to challenges in confirming the test-taker's identity, other problems that accompany Internet testing include:
guaranteeing the security of test results;

preventing unauthorized use of testing materials;

maintaining copyrights across international borders;

providing sufficient explanation of test results; and

accommodating test-takers' specific needs.
Additionally, using just one online tool could produce single-source bias. Most patients benefit from a comprehensive psychological assessment that providers create by gathering information about their patients using multiple, different tools.
Bottom line: "While offering great potential, online tests of clinical constructs require stringent validation and cautious use," concludes a column in Professional Psychology: Research and Practice. The mental and behavioral health community must educate the public about the limitations of online tools and encourage professionals to use only clinically validated tools.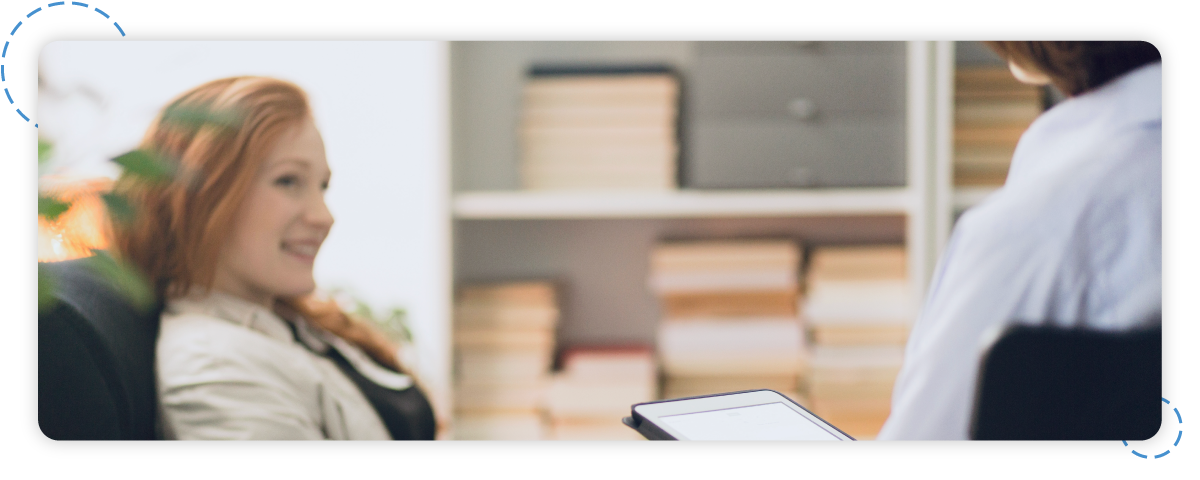 Managing mental health patients is often quite challenging. Although providers in other clinical areas have objective data points — from lab results to vital signs — mental health providers rely on mental health screening tools to objectively manage their patients. While physical and mental health differs here, one area they have in common is the use of multiple data points. Just as there is good reason that multiple lab studies and diagnostic tests are used to investigate and identify disease states, it is important to deploy mental health screening tools to gain a deeper understanding of a patient's mental disorders. Let's explore why.
Clinicians can better understand and track symptom severity with the right mental health screening tools.
When patients are diagnosed with primary/essential hypertension, they are typically asked to take anti-hypertensives and continuously monitor their blood pressure. This is done so that after a course of medication is taken, clinicians have objective data that can guide them as they titrate medications and make treatment decisions.
Mental health screening tools can be used in a similar fashion. Following a defined period after an assessment is completed, screening tools can be used to track patients' core symptoms more objectively. The objective data gained from screening tools can be used with mental health assessments to further develop and strengthen a patient-specific treatment approach.
Mental health screening tools are often population-specific, so understanding your options is important to mitigating bias.
When choosing which mental health screening tools to use, consider who the screening tools are intended for. Just as mental health screening tools for adults should be different from ones used for children, screening tools must be selected with the individual at the forefront. In other words, they should be tailored to the demographics and specific life circumstances of the patient.
Body dysmorphic disorder provides an excellent example of why population-specific screening tools are so critical. Two different screening tools could be used for this mental health disorder: the body dysmorphic questionnaire (BDDQ) or the body image disturbance questionnaire (BIDQ). Research shows that the BDDQ is a much more sensitive and accurate test for diagnosing BDD in psychiatric, cosmetic surgery and dermatology patients.
The BIDQ, on the other hand, is a slightly modified, self-report version of the BDDQ that uses continuous response scaling. Although the BIDQ has strong psychometric properties in a non-clinical population, sensitivity and specificity data are needed. The BIDQ does not have as much data to support its clinical use, but it can identify those who may be at higher risk of developing body dysmorphic disorder.
Using the right mental health screening tools can get patients the right care faster.
Unfortunately, mental health patients may lack the insight, judgment or comfort necessary to discuss their problems openly. They may not be forthcoming about their symptoms, especially with issues such as substance use disorders (SUD). Screening tools become essential in such situations. A positive screen result does not mean the patient is diagnosed with that mental health condition. Instead, it indicates that the patient needs more testing to determine the appropriate next steps.
The right mix of screening tools is more likely to produce accurate results because a comprehensive picture provides better insight into the most effective next steps.
Earlier treatment typically leads to less dysfunction and a more favorable prognosis. The quicker patients can receive proper care, the less likely it is that they will develop compounded mental health issues, such as a primary mental health disorder with an SUD.
For SUD patients, comorbidity is common. In fact, studies have shown that half of patients who experience a mental illness will also experience an SUD and vice versa.
Let's look at how software can aid in earlier and more accurate behavioral health treatment.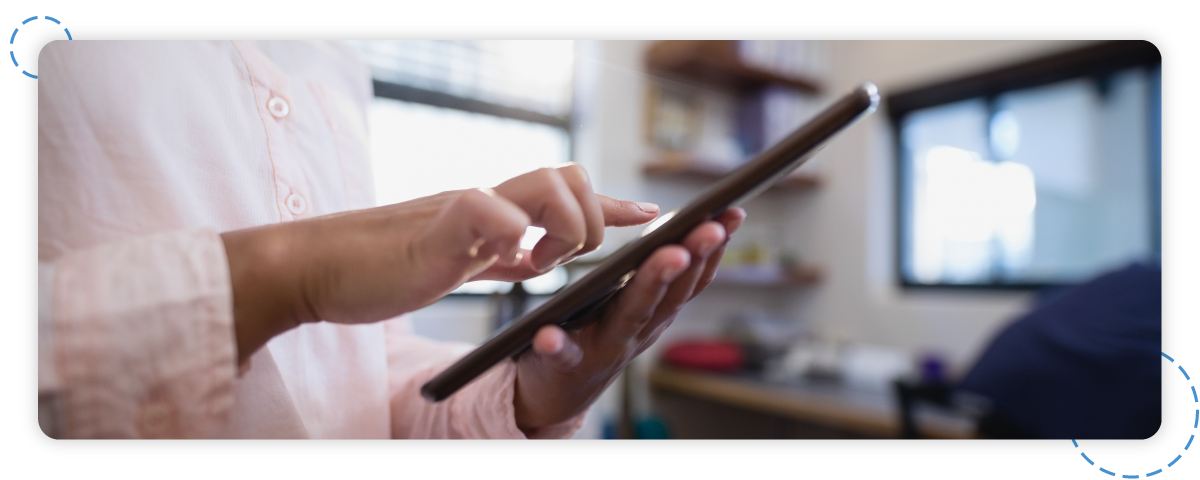 Chapter 5:
Why Is Behavioral Health Assessment Software So Important?
To save time, money and frustration, mental health assessment tools must be accurate and easy to use. Therapists, psychologists and other behavioral health providers need accurate data to make more informed treatment decisions. With digital screening and assessment tools, providers can overcome the challenges of testing bias, unreliability, excessive expense and other obstacles that hinder optimal patient care and financial viability for providers.
Software-based mental and behavioral health assessments offer numerous advantages over their paper-based counterparts. Let's examine some of the most important benefits associated with mental health and behavioral health assessment software.
Benefits of Using Mental Health and Behavioral Health Assessment Software
Greater accuracy

Administering manual and paper-based assessment tools can be a more subjective process than administering a digital test. With a manual tool, the assessor may introduce unconscious bias. Furthermore, one assessor may administer an assessment differently than another, resulting in inconsistencies. Digital tools eliminate those possibilities. In addition, digital tools can be updated more easily, thus ensuring they reflect the latest understanding about effective diagnosis and treatment. Using outdated manual tools can result in a higher rate of misdiagnoses.

Save time

Digital mental health screening tools can be used quickly and easily. They conserve staff time that would otherwise have been spent administering in-person tests. Patients save time when they don't need to travel to an office to complete their screening. The accuracy of these digital tools can also save time over the long term. When providers arrive at the correct initial diagnosis, providers and patients are spared the frustration of trying and abandoning numerous treatment regimens.

Save money

Assessment software can save behavioral health organizations money and strengthen their bottom line by:

reducing the time clinicians and staff need to spend administering assessments;
decreasing costly errors in diagnoses; and
gathering data that can help organizations and clinics operate more efficiently and provide care for greater numbers of patients.

Measure progress and outcomes

Through their use of assessment software, clinicians can monitor progress and outcomes more closely and support efforts around measurement-based care. Better treatment can be made with better information about how patients are responding to their care. As a result, clinicians can more easily modify their treatment plans with the feedback provided by the assessment software.

Make collaboration easier

With digital assessments, primary and behavioral health teams can more easily and efficiently collaborate on and better coordinate care. Treatment outcomes may be significantly improved when all aspects of a patient's health are considered together and care coordination is improved.

Identify trends in mental health

Detailed digital assessment information makes it easier for clinicians to identify trends impacting groups of patients. Knowledge of such trends can direct clinicians to areas for research and improve evidence-based treatment practices.

Scale Up

If an organization or clinic wants to grow its client base, digital assessment tools can help expand capacity for accepting new patients. The ease and speed of these tools allow clinicians to efficiently scale up and serve a larger patient population.

Provide virtual care

During the COVID-19 pandemic, many patients experienced telehealth for the first time and were often pleasantly surprised by their experience. As a result, many patients have acclimated and are reluctant to give up the time-saving convenience of online interactions. Rather than requiring patients to visit offices to complete assessments, providers can use digital assessments to help meet people's expectations of the convenience of virtual care.
Advantages of Completing a Mental Health Assessment Online
Some skeptics of the increased usage of online mental health assessments may ask, "Are online mental health assessments accurate?" We dove into this question in this blog post. What's essential to know is that to achieve the most significant benefits of using a mental health assessment online, patients should take those assessments recommended by and under the purview of a provider. Without the guidance of a provider, patients may end up taking online quizzes posing as legitimate mental health screening tools that can do much more harm than good.
Let's take a closer look at six of the most significant advantages associated with offering clinically validated online mental health assessment software.
Streamlined process

Providers can streamline the assessment process and associated documentation by implementing online software. That's not all: Streamlining the process also helps to diagnose mental health challenges quickly, which is essential to delivering timely, effective treatment.

Reduce potential for missing comorbid conditions

Online assessments can help healthcare providers uncover comorbid mental health conditions. An article in Population Health Management notes, "Psychiatric and medical comorbidities are extremely common among adults in the United States, with 68% of those with mental disorders also having medical conditions and 29% of those with medical conditions also having mental disorders." By accurately identifying these comorbidities, providers can help ensure that treatment addresses all factors contributing to a patient's challenges.

Provide auto flagging and alerts

As it becomes increasingly sophisticated, mental health assessment software amplifies providers' ability to respond to emerging issues and patient needs. Features like auto-flagging and configurable alerts help identify critical and time-sensitive information. Leveraging these features helps providers become more informed of critical issues that may impact treatment. Alerts can also be configured to fit provider workflow and used to help providers stay on top of treatment details and steps, improvements or declines in patient status, and more.

Improving patient candor

Research has shown that most patients are not entirely forthcoming with providers about information that could be relevant to their mental health. In-person conversations can inhibit some patients from sharing private information or revealing the extent of their concerns. An online mental health assessment gives patients the ability to share such information privately, likely in a setting of their choice where they may be more relaxed. As a result, the accuracy and thoroughness of their responses will likely improve.

Use of measurable insights

Measurable insights allow providers and patients to monitor progress throughout the treatment process. This is true for both individual patients and for patient panels, which gives providers and their practices an opportunity to identify and respond to trends. Such measurement-based care increases provider knowledge about the effectiveness of treatment methods and interventions.

Ability to diagnose with greater accuracy

Mental health assessment software has the potential for significantly impacting the way mental health disorders are diagnosed and treated. As we have discussed, the software can simplify the screening, interviewing, and treatment processes; help improve patient monitoring; integrate data from patient medical records; and better ensure consistent data collection. As a result, online mental health assessments can help providers make a more accurate diagnosis and minimize the likelihood of misdiagnosis.
In Appreciation of Behavioral Health Assessment Software
Among their many benefits, standardized mental health assessment tools can help spot signs of mental illness, point to effective treatment plans and track patient progress. By using varied mental health assessment tools in combination, clinicians can gain a deeper understanding of a patient's mental disorders. Furthermore, using software-based versions of these assessments offers numerous advantages over their paper-based counterparts.
Is your organization looking to strengthen how you support the behavioral health needs of your patients? Contact Proem today. You'll learn about our behavioral health questionnaires, screening solutions, structured diagnostic interviews, severity measurement scales and post-diagnosis monitors to assess patient outcomes. They are part of Proem's evidence-based behavioral health workflow engine that uses evidence-based measurements and proprietary algorithms to simplify the complex process of delivering mental health care. Proem is a sophisticated, yet simple way for providers to get the behavioral health data they need to make more informed clinical decisions that produce better outcomes for their patients who suffer from mental illness.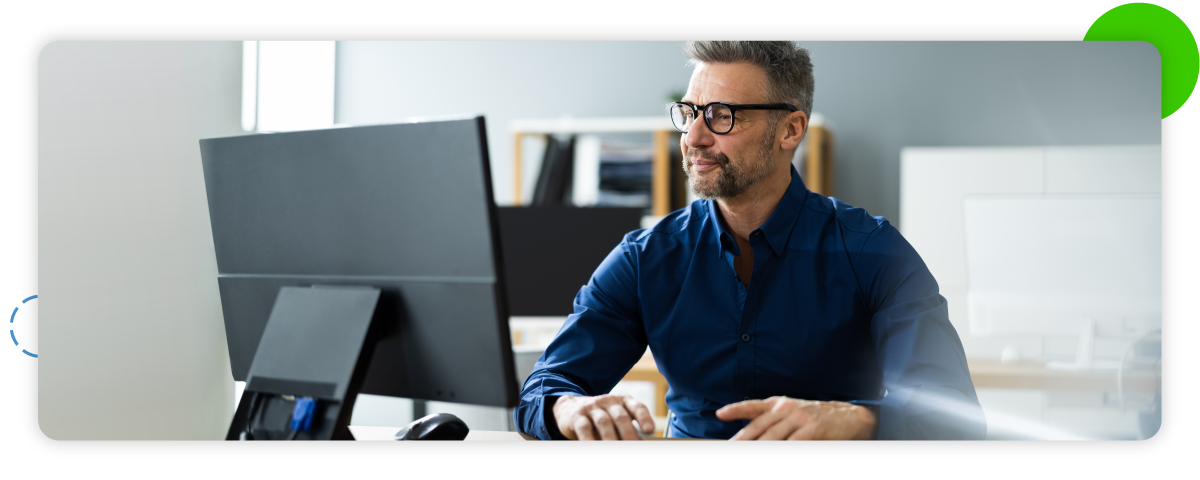 Work with Us
Proem solutions can help your organization take action to solve the world's mental health crisis.