Our Behavioral Health Tools
Proem is the exclusive licensee of many of the world's leading, digital, evidence-based behavioral health scales and measurements. Research organizations and healthcare providers worldwide use Proem tools to identify, assess and treat mental illness more quickly and accurately.
Proem Behavioral Health is the exclusive licensee of Dr. David Sheehan's behavioral assessment tools in digital, electronic and pdf format and is authorized to sublicense that right to third parties. Proem Behavioral Health maintains concurrent rights to distribute or license paper forms of the Sheehan Technology.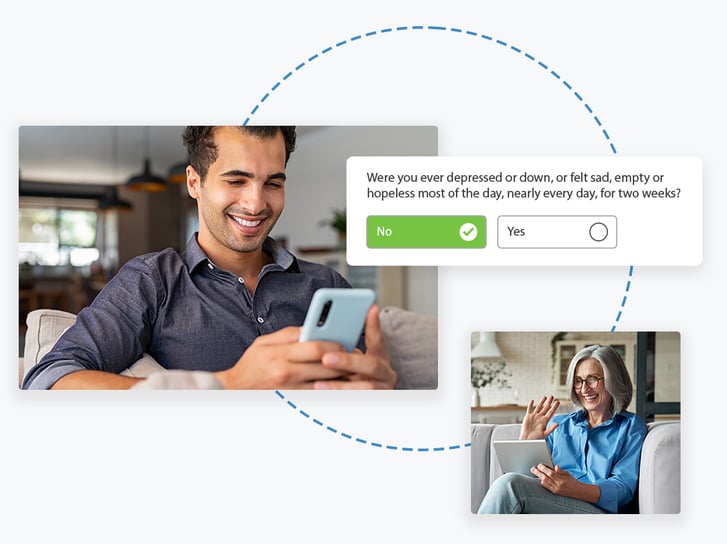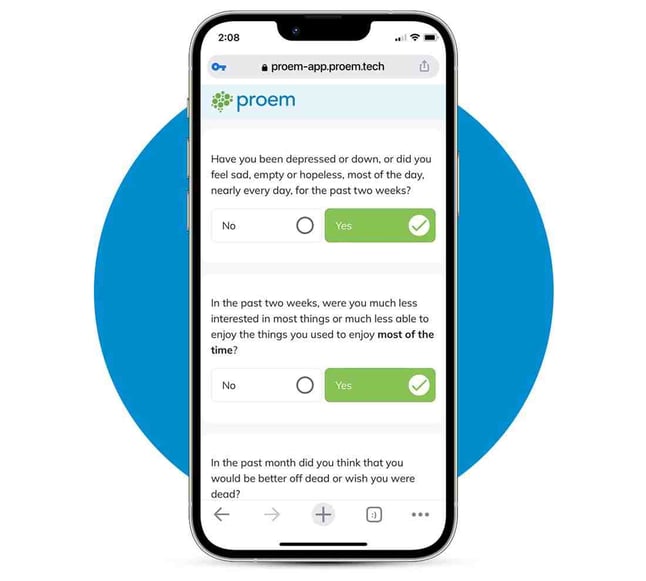 Identifying Screeners
Proem's exclusively licensed digital screeners help providers quickly and accurately identify people who need further evaluations for one or more mental health disorders, making clinicians and researchers more productive while providing the documentation essential to establishing the baseline for measurement-based care.
Easy to administer since they embed into existing workflows
Accessible anytime and anywhere via mobile or other web-enabled devices
Provide real-time access to data for clinicians and providers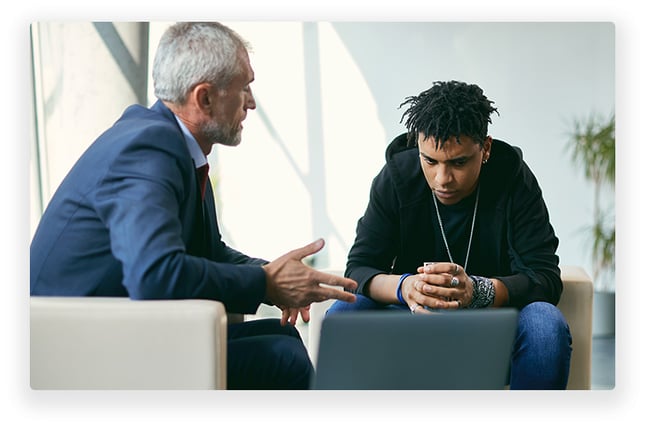 Diagnostic Interviews
Proem provides some of the world's premier, clinically validated, structured assessment interviews in digital format. Proem's exclusively licensed digital structured interviews are available in multiple languages and represent the most comprehensive digital behavioral health assessments technology commercially available.
Fast and simple to administer in person or in advance
Comprehensive, covering the most common pediatric and adult DSM-5 conditions
Used in numerous studies and cited in thousands of publications worldwide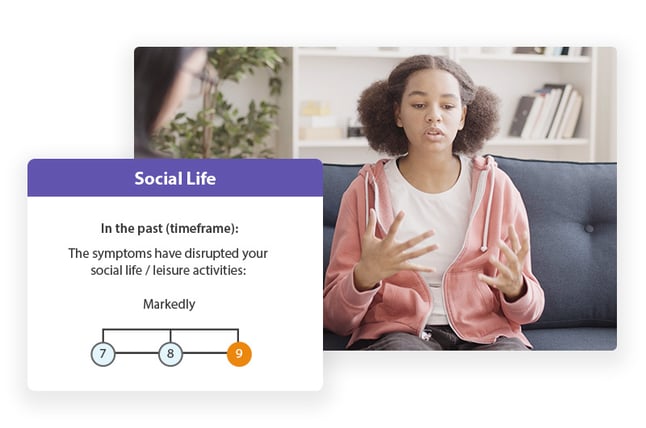 Severity Measures
Proem's exclusively licensed digital severity measurement solutions quantify a patient's functional impairment or disability at work, in social settings and with family. They are widely used globally and include specific solutions used to assess suicidal thoughts, impulses and behaviors.
Measure the extent to which three major sectors in the patient's life are impaired by symptoms
Assess the seriousness of suicidal thoughts, plans, intent, impulses, hallucinations, preparatory behaviors and suicide attempts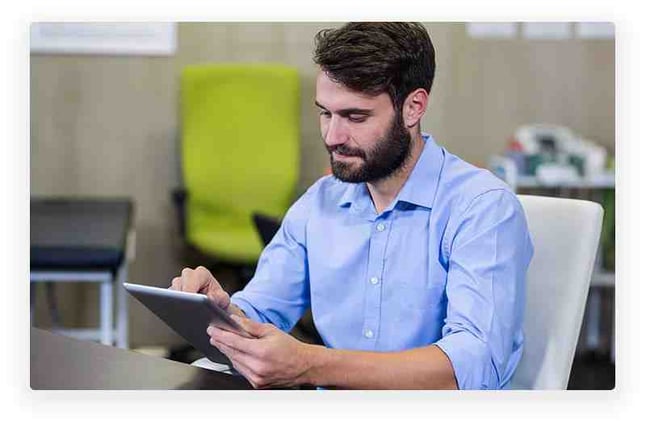 Outcome Measures
Proem's licensed outcome measures are used to monitor and automatically gather structured patient data to measure and document patient progress over specific time intervals as defined by the provider. All Proem monitoring solutions are digital, so the information collected can be shared for measurement-based care reporting or embedded into electronic health records (EHRs).
Sent automatically on a daily, weekly or monthly basis to capture patient-reported data
Include a wide variety of tracking scales to help measure and monitor progress
Support measurement-based care initiatives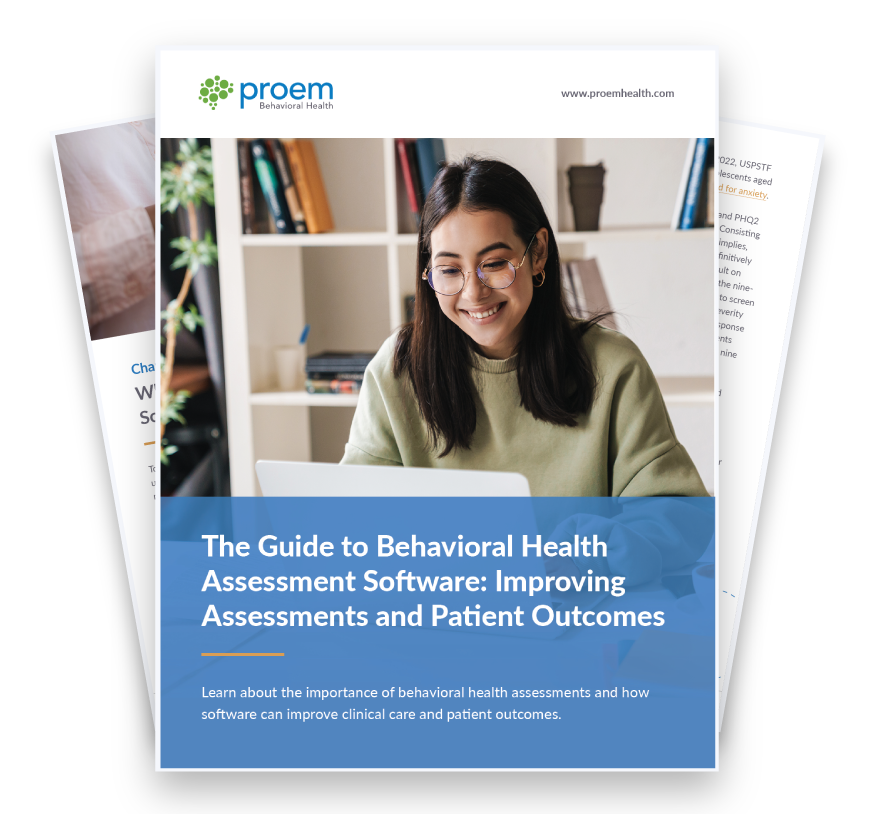 eBook
Learn about the importance of behavioral health assessments and how software can improve clinical care and patient outcomes.
Download our e-Book to learn how the proper use of mental health assessment tools can lead to accurate diagnoses.
Who We Serve
Helping Organizations Worldwide Tackle the Mental Health Crisis
Research Organizations
For over 25 years, clinical and academic research organizations have used the tools Proem has licensed to make their neuropsychiatric drugs, devices and therapies available faster and more safely.
Healthcare Providers
From behavioral health providers to pediatricians, the Proem solution makes it easy for healthcare providers to take action to improve their patients' mental health.
Substance Use Disorder Clinics
The Proem solution can help SUD Clinics identify and treat the underlying mental health conditions that lead to alcohol and substance use disorders.
Testimonials
What People Say About Us
At PMC, we are always working to identify the most effective ways to deliver optimal outcomes to our patients. Through our partnership with Proem, we gain access to a powerful platform that will help strengthen the services we provide to program participants and better ensure the success of our new initiatives.
Stephanie Weatherly, DNP, PMH RN-BC, FACHE
Chief Clinical Officer
Psychiatric Medical Care (PMC)
When it comes to evaluating individuals with complex conditions, it is important that we use evidenced-based resources such as Proem's licensed digital diagnostic interview to accurately and precisely diagnose the specific condition or conditions that are driving the behaviors or presenting concerns. The specificity of the questions and the intuitive algorithms make it ideal for the type of work we do.
J. Todd George, PshD
Atlanta Psychological Services
One of our primary goals at IQVIA is to incorporate the very best behavioral health technologies into our digital eCOA solutions to better serve our large base of customers. We are pleased to be working with Proem. Their depth and breadth of products and knowledge in the field of behavioral health is extremely impressive and much needed.
Kris Gustafson
Vice President of Patient Centered Technologies
IQVIA
With Proem, we are able to bill and be reimbursed for administering two tests in 30 minutes – the screener and assessment. Using Proem to bill for CPT codes 96136 and 96138 has created a new revenue stream for the practice.
Karen Gore-Brown, MHA, MBA, ACHE
Administrator
Frisco Primary Care
One mission. Two ways.
At Proem Behavioral Health, our mission is to ease the pain of mental illness by helping healthcare providers and clinical researchers help more people. We do that in two ways: through our comprehensive software platform and our exclusively licensed digital mental health assessments.
The Proem Platform
Experience workflow efficiencies, consistent processes and documented outcome measures with a digital behavioral health assessment platform.
Gold-standard Measurements
Just need access to the best mental health assessment tools available to help screen, diagnose and/or monitor patients or trial/study participants?